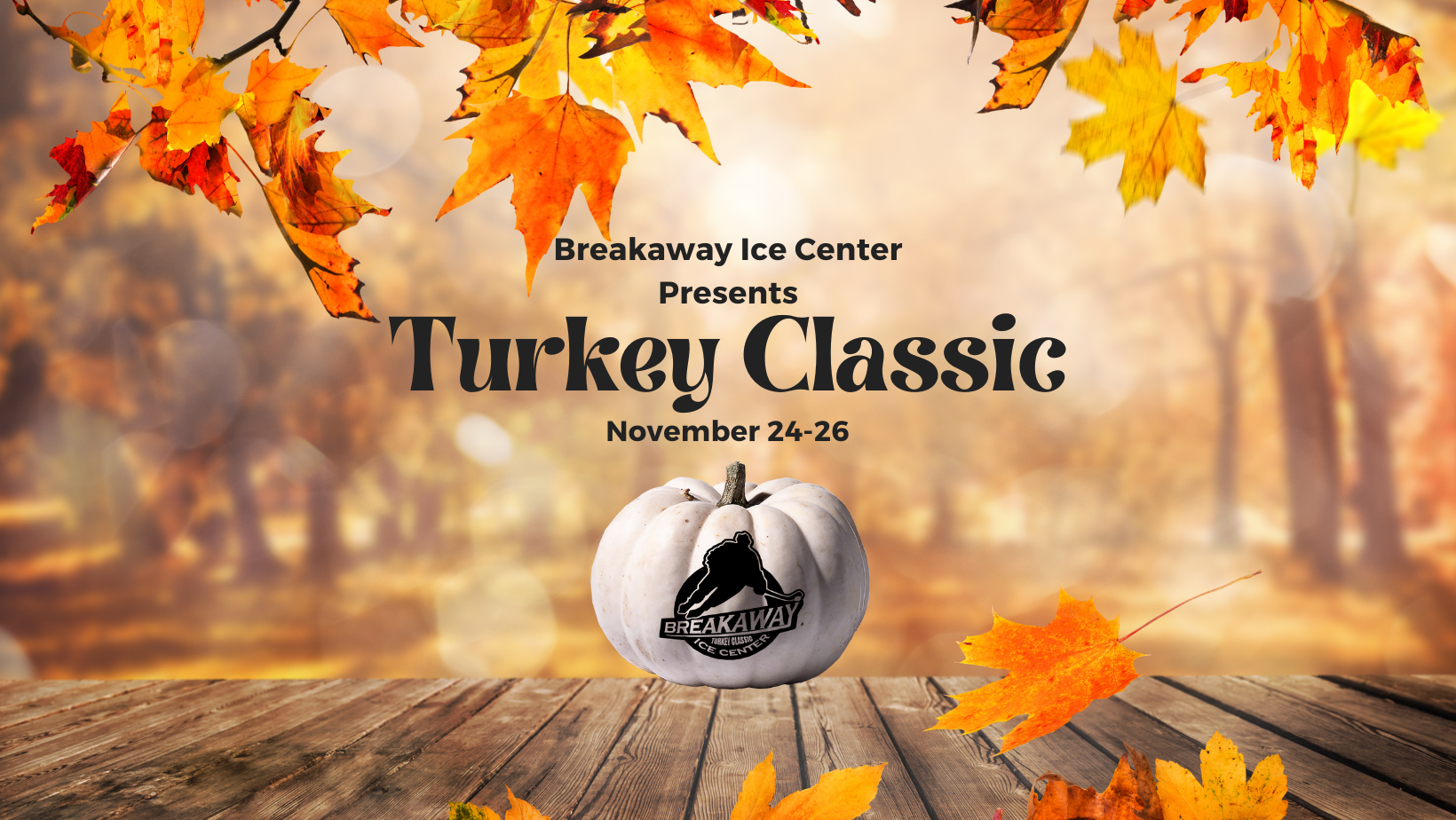 Register a team today to compete in the Breakaway Ice Center Turkey Classic!
The tournament will take place November 24th – 26th. This tournament is for local town teams surrounding the Boston area.
More details:
U8/Mites A & B Town Levels Cross Ice
U10/Squirts A & B Town Levels Full Ice
3 game minimum
Please contact Joe Mielcarz at Brkawaytourneys@gmail.com to register a team or for more details.